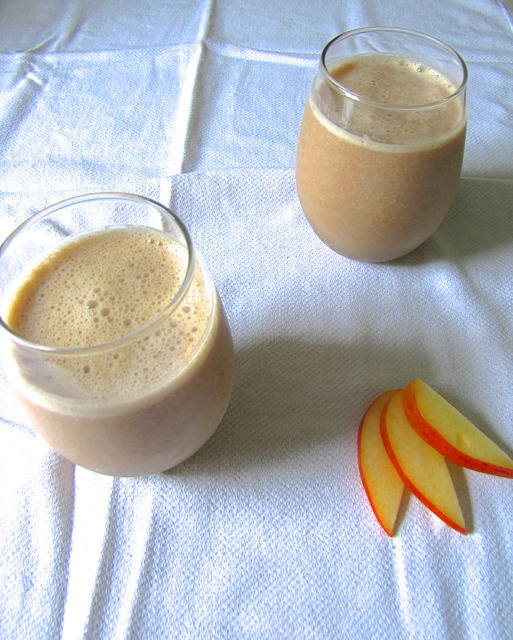 Starting this blog has made me branch out with recipes more than I ever thought I would. It has been very exciting to create my own recipes, and have them be edible! Ha! I even created a muffin recipe that was de-lish (recipe to come)!
Smoothies are a regular snack in my house. It's a great pick-me-up in the afternoon, especially on a hot day. A fantastic way to get all your fruit servings at once! And you can even sneak other ingredients in that your child might not like. This smoothie made me want to drink the whole pitcher by myself. But, reluctantly, I shared it with the kids. They drank their smoothies so fast, I don't think they even came up for air!
This also is a great, healthy alternative to something sweet you might be craving. If you don't have a lot of time for breakfast, this is something you can throw together in just a few minutes and be heading out the door!
---
Island Bakes Original
Apple Pie Smoothie
This simple smoothie is like eating an apple pie, but without all the sugar. A healthier version of a fall classic that is perfect for anytime of the day.
Ingredients
1 apple, peeled and sliced
1/2 cup applesauce
1/2 teaspoon ground cinnamon
1/8 teaspoon ground nutmeg
2 Tablespoons honey
1 1/2 cups almond milk
4 ice cubes
Instructions
Place all ingredients in a blender. Blend until thoroughly mixed and smooth. Add more ice cubes if desired. Serve immediately.
Notes
*Note: Plain or vanilla yogurt can be substituted for the almond milk, just add more applesauce so the smoothie isn't too thick.