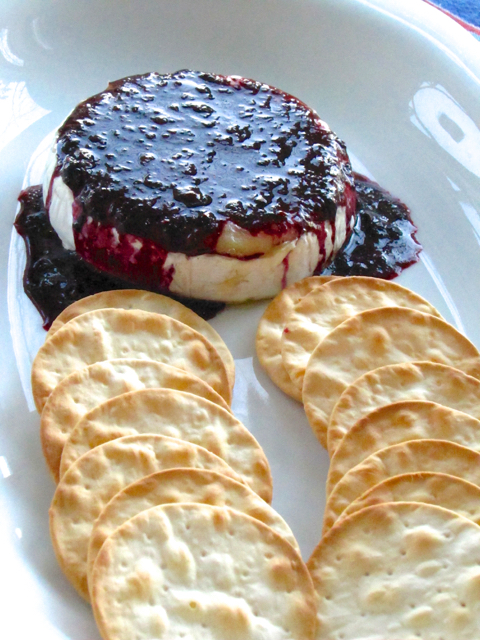 A few weeks ago, my sister and I got together for a little cheese and hor d'oeuvres evening. Since I can't drink wine, we decided to compliment the cheese with more food. (She graciously served me sparking cider.) She and her husband got hooked up with a killer winter house-sit. The house looks directly over the ocean and is totally secluded. Comfy seats with big windows to watch the sunset, I didn't ever want to leave! We enjoyed a lovely time catching up (kid free!) and enjoying the peace.
What really prompted our evening was this recipe I have had bookmarked for a very long time. I have always wanted to make it, but didn't want to make it for myself. My husband being weird about cheese, I would have been stuck eating it all by myself (which actually might not be a bad thing). We rarely entertain people because we just can't fit them in our house. So, this recipe has been in my bookmark archives just waiting to be made.
Oh. My. Word.
I wish I had made this long ago. It is amazing!! The brie is creamy and gooey. The compote compliments it oh so well. Served atop Carr's crackers, I was in heaven! I didn't want to share. I am pretty sure we may have battled for the last bite. We had a smaller wheel of cheese then the recipe below, but we totally could have devoured a larger wheel! I would eat this all the time if I could! In fact, I might have to set up another cheese night with my sister now….
---
Recipe adapted from Brown Eyed Baker
Baked Brie with Blueberry Compote
Gooey, melted brie topped with a sweet blueberry mixture. Perfect for smearing on plain crackers.
Ingredients
1 (15-ounce) wheel of brie cheese
1/4 cup water
2 Tablespoons granulated sugar
2 1/4 teaspoons lemon juice
6 ounces fresh or frozen blueberries, divided
Instructions
Preheat oven to 350ºF. Slice the rind off the top of the brie, leaving a 1/2-inch border along the edges. Place on a parchment-lined baking sheet and bake for 12 to 15 minutes, or until the cheese is beginning to melt.

Meanwhile, heat the water, sugar and lemon juice over medium heat in a small saucepan. Stir until the sugar dissolves, then allow the mixture to boil until it is reduced to about 2 tablespoons.

Pour the syrup into a blender with 1 cup of the blueberries and purée until smooth. Press the puree through a fine-mesh sieve set over a small bowl to remove the seeds (optional). Stir the remaining blueberries into the sauce.

Using a large, flat metal spatula, transfer the brie to a serving platter and top with the blueberry compote. Serve with neutral flavored crackers or baguette slices.