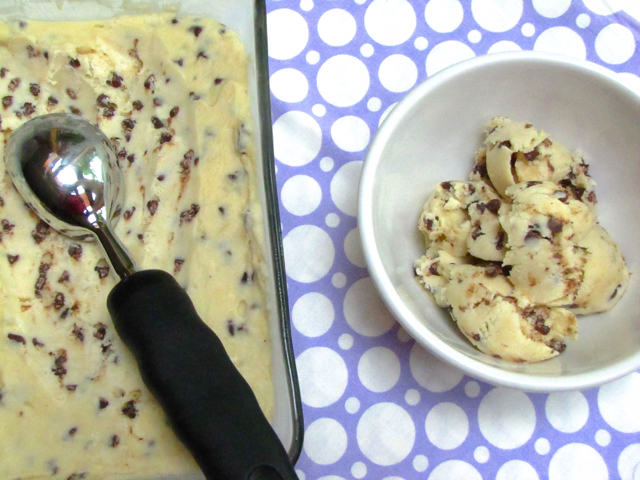 So now that the weather has turned around and the sun has decided to come out, ice cream mode is in full swing. Ice cream and popsicles are the perfect treat on a hot summer's day. Wait, what am I talking about, I eat ice cream in the dead of winter! I am a huge, huge ice cream fan. And that only scrapes the surface of my love for it.
When I saw this recipe for cookie dough frozen yogurt, I got jittery from excitement. I already have my favorite cookie dough ice cream recipe. But, frozen yogurt? Yes please! It's like eating straight cookie dough. It's that good. But without the raw egg worry.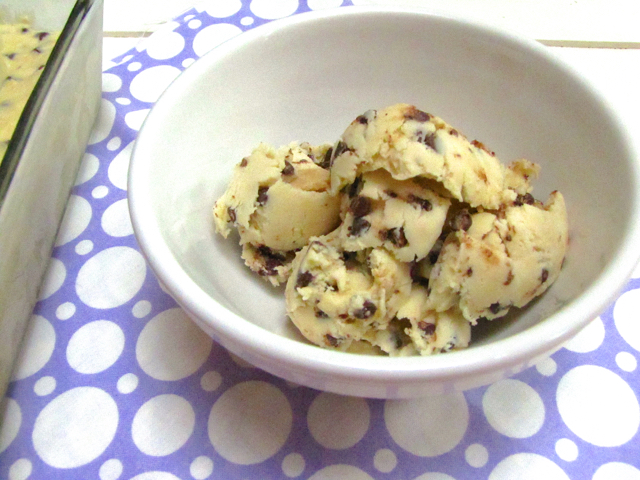 Does anyone actually worry about raw eggs anymore? I feel like that was so hammered into my brain as a kid that I still resist eating raw cookie dough.
Anyhow.
This is incredibly easy to make. And you don't even need an ice cream maker! How easy is that? This a perfect summer treat for any cookie dough lover.
---
Recipe from Two Peas and Their Pod via Tasty Kitchen
Chocolate Chip Cookie Dough Frozen Yogurt
Tangy frozen yogurt that tastes like a bowl of raw cookie dough is the ideal treat you need this summer.
Ingredients
1/2 cup unsalted butter, softened
1/2 cup packed dark brown sugar
1/4 cup granulated sugar
2 teaspoons vanilla extract
1 cup all-purpose flour
1/4 teaspoon baking soda
1/4 teaspoon salt
3/4 cup mini chocolate chips
1 cup vanilla yogurt
Instructions
In the bowl of a stand mixer, beat the butter and both sugars together until light and fluffy. Add the vanilla extract and beat until combined.

In a small mixing bowl, whisk together the flour, baking soda and salt. Add the chocolate chips to the flour mixture and stir.

Add the flour mixture to the butter mixture and stir until most of the flour is hydrated. Add the yogurt and stir until completely combined.

Place in a container and cover with lid. Freeze until set, preferably overnight.