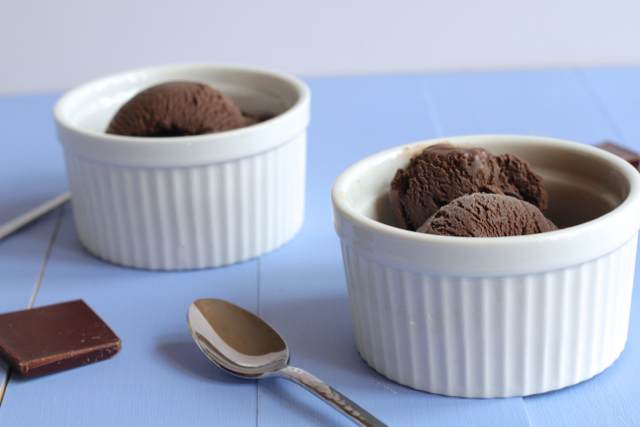 Here we go with the peppermint again. I am sorry. Not sorry.
I think this ice cream has fully converted me to a chocolate ice cream lover. Well, at least homemade chocolate ice cream. This is the creamiest, dreamiest ice cream you'll ever meet. My husband ate a bowl, then decidedly said that this was the best chocolate ice cream he's ever had and I need to make this from now on. Yes! I love it when people say things like that.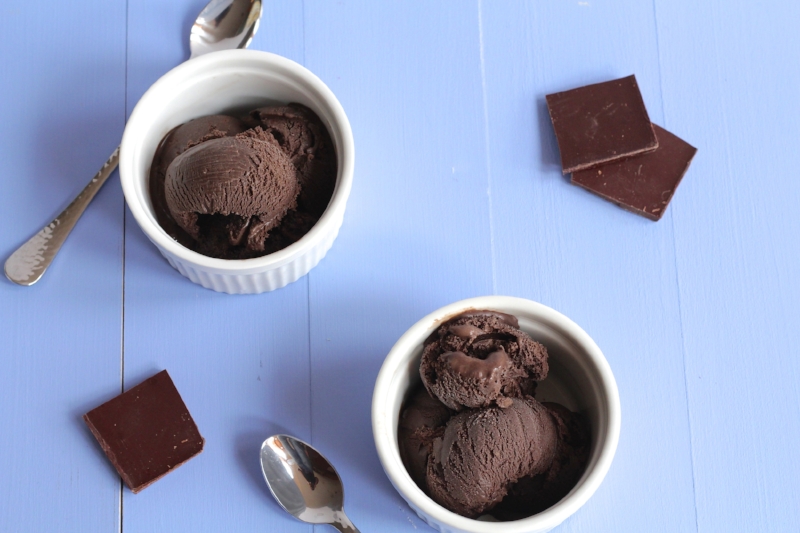 This is ice cream that you need to make right now. I know it might be cold out, wherever you may be, but that's no excuse. It's always time for ice cream. If you make only one peppermint treat this holiday season, then make this it! Okay, you get it. I'll stop trying to convince you now.
---
Recipe adapted from Jeni's Splendid Ice Creams at Home
Dark Chocolate Peppermint Ice Cream
Velvety rich chocolate ice cream that is mixed with refreshing mint. This ice cream will become your favorite year-round.
Ingredients
1/2 cup unsweetened cocoa powder
1/2 cup brewed coffee
1 cup sugar, divided
1 1/2 ounces bittersweet chocolate
2 cups whole milk
1 Tablespoon plus 1 teaspoon cornstarch
3 ounces cream cheese, softened
1/8 teaspoon salt
1 cup heavy cream
2 Tablespoons light corn syrup
1 1/2 teaspoons peppermint extract
Instructions
Combine the cocoa powder, coffee, and 1/2 cup sugar in a small saucepan. Bring to a boil over medium heat, stirring until the sugar is dissolved. Let boil for 30 seconds. Remove from the heat and sprinkle the chopped chocolate over it. Let stand for 5 minutes, then stir until completely smooth. Set aside.

In a small bowl, whisk about 2 tablespoons of the milk with the cornstarch until smooth. Set aside. Whisk the cream cheese, the warm melted chocolate mixture and salt in a medium bowl until smooth and set aside.

In a 4-quart saucepan, combine the remaining milk, heavy cream, 1/2 cup sugar and corn syrup. Bring to a rolling boil over medium-high heat and let boil for 4 minutes. Remove from the heat and whisk in the cornstarch mixture and peppermint extract. Bring the mixture back to a boil over medium-high heat. Cook, stirring constantly with a heatproof spatula, until slightly thickened, about 1 minute. Remove from the heat. Whisk the hot milk mixture into the cream cheese mixture until completely smooth. Cover the bowl with plastic wrap and refrigerate until completely chilled, several hours or overnight.

When the mixture is chilled, pour into the base of your ice cream make and freeze according to the manufacturer's directions.