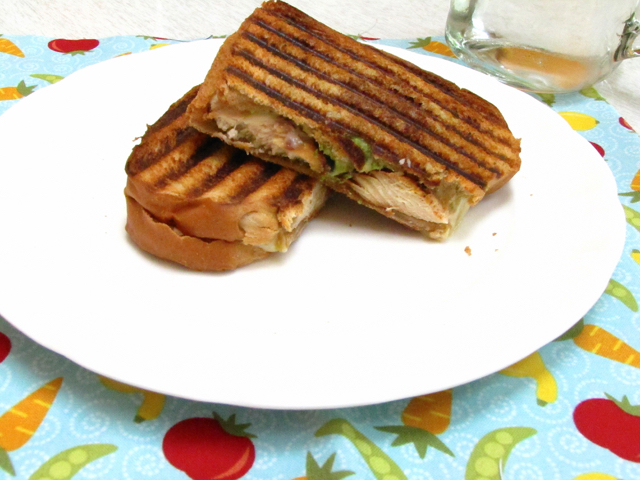 This is my other experimental scape pesto recipe. I couldn't believe the brilliance of this idea. I mean really, a pesto grilled cheese, yes please! I already have a basil pesto grilled cheese on the blog, but scape pesto, with chicken? Pure genius. (I am not tooting my own horn or anything…)
This was incredibly simple and incredibly delicious. I had left over grilled chicken (recipe to come), which fit the bill perfectly. I ate the sandwich and immediately wanted another one. It makes grilled cheese exciting again!
---
Island Bakes Original
Scape Pesto Chicken Grilled Cheese
Garlicky scape pesto is smeared over bread and toasted to perfection with chicken and cheese for an epic adult grilled cheese.
Ingredients
2-4 Tablespoons scape pesto
1 small cooked chicken breast, cut into bite-size pieces
3-4 slices cheddar cheese (I like to use extra sharp)
2 slices of desired bread
Instructions
Preheat a panini press or have ready a small skillet greased with nonstick spray.

Spread 1-2 tablespoons of pesto over both slices of bread, on one side. Place chicken on top of the pesto, then layer on cheese. Put the sandwich together and place in the panini press or in the skillet over medium heat. Cook until the cheese is melted, turning if cooking in the skillet until lightly browned on both sides of the sandwich. Serve and enjoy!