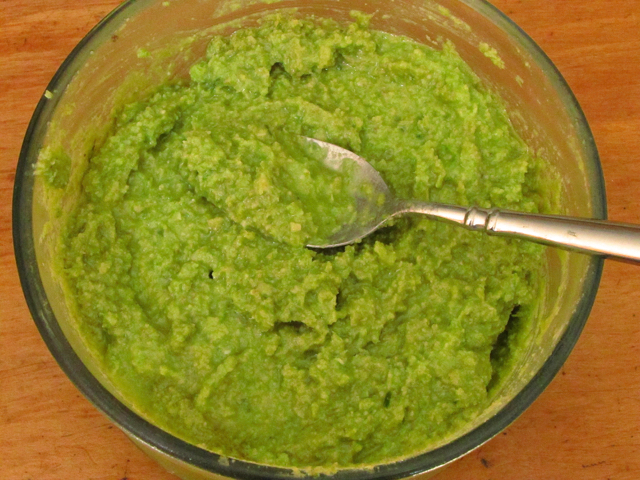 The last two weeks in our CSA box, we got a large handful of garlic scapes. Scapes are totally new to me, so I had to figure out a way to use them. So, I searched around the internet for a bit to see what ways you can use them. As soon as I saw the idea of pesto, I was sold!
This pesto is for garlic lovers only. It is strong, garlicky and perfect! I used this pesto in a few different ways recipes to come), and froze the rest in ice cube trays. If you have never used that freezing method, you totally have to give it a try. Wait until it's completely frozen in the tray, then pop out and store in a freezer bag. So easy to grab just the amount you need without thawing it all and ending up wasting some.
---
Island Bakes Original
Scape Pesto
Pesto made with garlic scapes instead of basil makes for a wonderfully garlicky pesto that is perfect for spreading on or mixing into everything.
Ingredients
1/2 cup walnuts, toasted
8 oz. garlic scapes, roughly chopped
1/3 cup shredded parmesan cheese
1/2 teaspoon salt
1/2 cup olive oil
Instructions
In the bowl of a food processor, place all the ingredients except the olive oil. Pulse 3-5 times, until everything is roughly chopped. With the motor running, slowly pour the olive oil through the feed tube. Continue to let the motor run until the pesto is smooth. If needed, add more olive oil to reach a smooth purée. Add more salt to taste. Use immediately, or store in a covered container in the refrigerator for up to 4 days. Freeze any left overs if desired.