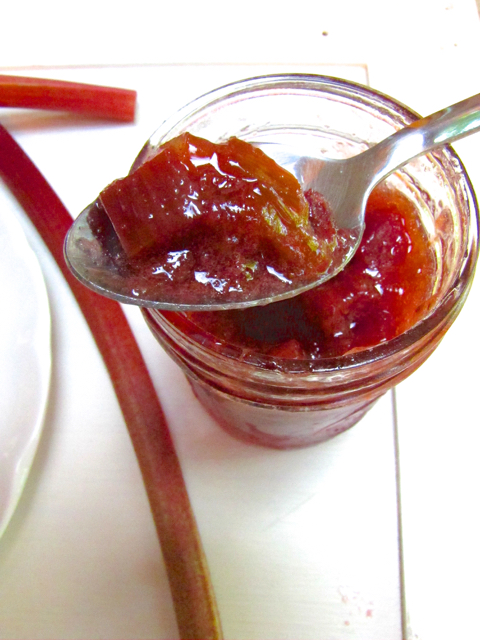 Here is to continue my rhubarb obsession for this season. This jam is amazing. I mean, really, anything strawberry rhubarb is bound to be delicious. I was super pumped to make this. I even doubled the batch so I could have plenty throughout the year in my pantry. It is a lovely balance between strawberry and rhubarb flavor. It is perfect on toast, scones, or my favorite snack; ritz crackers, cream cheese and jam.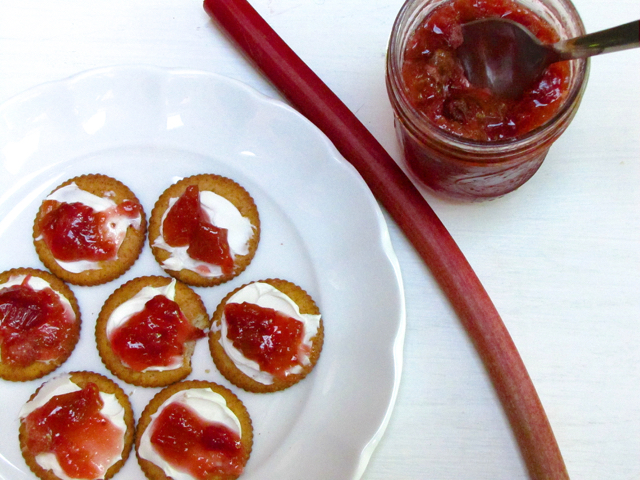 ---
Recipe from Ball Blue Book Guide to Preserving
Strawberry-Rhubarb Jam
This sweet jam is a great way to preserve the beloved combination of strawberries and rhubarb. Spread over toast or stir into yogurt to enjoy summer flavors all winter long.
Ingredients
2 cups crushed strawberries
2 cups chopped rhubarb
1 package powdered pectin
1/4 cup lemon juice
5 1/2 cups granulated sugar
Instructions
In a large pot, combine the strawberries, rhubarb, powdered pectin and lemon juice. Bring to a boil over high heat, stirring occasionally. Stir in the sugar until dissolved. Return to a rolling boil. Boil hard for 1 minute, stirring constantly. Remove from the heat and skim foam off the top if necessary.

Using your preferred method, can and preserve jam in sterilized jars, processing 10 minutes in a boiling-water canner. Alternatively, store jam in jars and keep refrigerated.