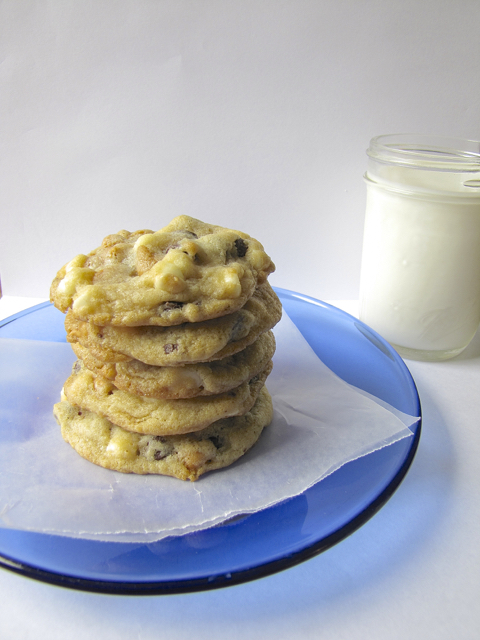 Cookies are a dessert that is frequently made in my house. They are portable, so my husband always takes some in his lunch for on the boat. I feel like you just can't go wrong with cookies. (Maybe it is possible?) They make a quick dessert for any occasion. And who doesn't love cookies?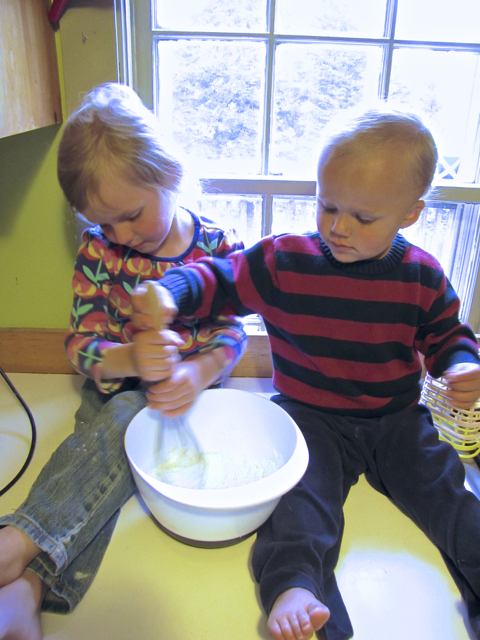 Today, I bring you probably one of the best cookies. Ever. These babies are ah-mazing! Like seriously unreal. And, they make your house smell so good! Something about the combination of chocolate, white chocolate and butterscotch chips is absolutely marvelous. And my two kids actually managed to help me together making these cookies! I promise you won't regret making these cookies. (Or you might if you eat the whole batch? If no one saw you, no one can judge, I promise I won't tell!) I may or may not have burned my mouth on the cookies when they came out of the oven.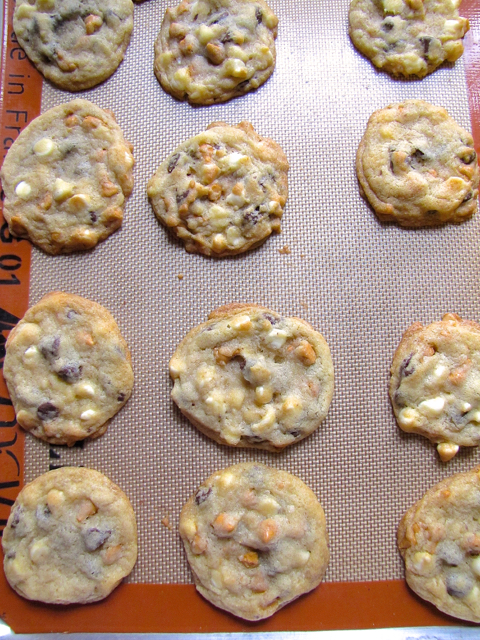 ---
Recipe from Bakerella
Triple Chip Cookies
Yield:
about 2 dozen cookies
These cookies are incredibly soft and tender and filled with white, chocolate and butterscotch chips! 
Ingredients
1 1/4 cups and 2 Tablespoons all-purpose flour
1/2 teaspoon baking soda
1/4 teaspoon salt
1/2 cup unsalted butter, softened
1/4 cup and 2 Tablespoons sugar
1/2 cup brown sugar
1 teaspoon vanilla extract
1 large egg
3/4 cup chocolate chips
3/4 cup white chocolate chips
3/4 cup butterscotch chips
Instructions
Preheat the oven to 350ºF. Prepare two baking sheets by lining with parchment paper or silpat. Set aside.

In a medium mixing bowl, whisk together the flour, baking soda and salt. Set aside.

In the bowl of a stand mixer, cream together the butter, sugar and brown sugar until light and fluffy, about 2 minutes. Mix in the egg and vanilla extract. Slowly add the flour, scraping down the bowl as necessary. Mix until thoroughly combined.

In a small bowl, combine the chocolate, white chocolate and butterscotch chips. On slow speed or with a wooden spoon, stir the chocolate chip mixture into the cookie batter. Use a small scoop, or drop a few tablespoonful of cookie batter on the sheet, about 2 inches apart. Bake for about 10-12 minutes until the sides are just beginning to lightly brown. Let cool slightly before serving.