Happy Earth Day! Mother nature has decided to celebrate the day by giving us a beautiful, sunny day. I was so glad to see garbage bags on the side of the roads this weekend, where people had picked up trash and the town would pick up the bags later. Yay to clean up! I unfortunately didn't get a chance to get out there help clean up this weekend. But I am hoping later this week I can bring my almost-4 year old out with me to show her how important it is to keep mother earth clean!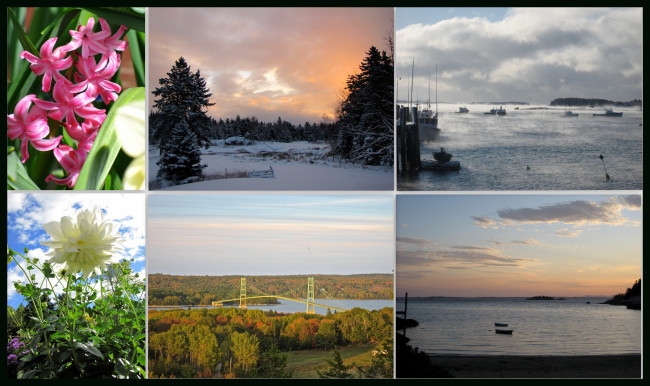 One of my biggest battles for helping the earth, is reducing our trash! I use reusable grocery bags, and I try to buy bulk when possible. We also buy all of our meat from a local farm in bulk, which lasts us almost a whole year! And every year, I do a fair amount of canning from apple and strawberry picking, and the vegetables from my parents garden. All of which really cuts down in packaging garbage.
In celebration of earth day, I have peanut butter m&m cookies for you. Woot! These cookies are wonderfully delicious. Full of peanut butter with an occasional crunch of chocolate. You can't go wrong with the peanut butter-chocolate combo.
---
Recipe from Seeded at the Table
Peanut Butter M&M Cookies
These chewy, tender cookies are bursting with m&m's and peanut butter.
Ingredients
1 3/4 cups all-purpose flour
1/2 teaspoon salt
1 teaspoon baking soda
1/2 cup butter, softened
1/2 cup granulated sugar
1/2 cup brown sugar
1/2 cup peanut butter
1 egg
1 teaspoon vanilla extract
2 Tablespoons milk
2 cups M&M's
Instructions
Preheat the oven to 350ºF. Line a baking sheet with parchment paper or silpat.
In a medium bowl, whisk together the flour, salt, and baking soda and set aside.
In the bowl of a stand mixer, fitted with the paddle attachment, cream together the butter, both sugars, and peanut butter, until smooth, about 2-3 minutes. Stir in the egg, vanilla extract and milk. Add the dry ingredients and mix until combined. Using a wooden spoon, carefully stir in the M&M's.
Drop by the tablespoons onto the prepared baking sheet, and lightly press down with a fork to barely flatten the cookies. Bake for 10-12 minutes.