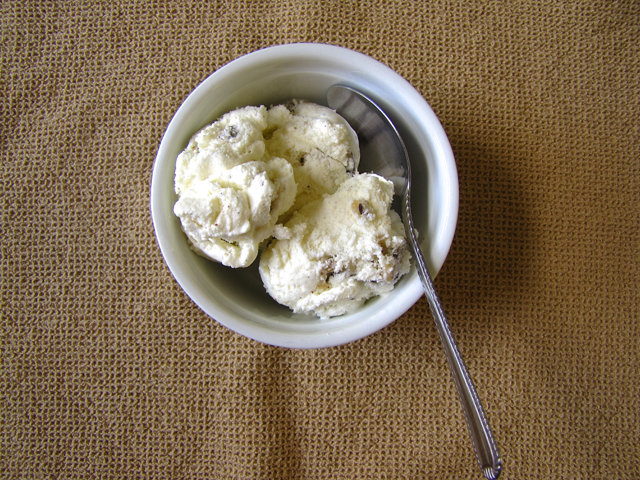 I find it hard to believe that July is already half way over. Summer is flying by ever since the weather decided to cooperate. Weather cooperating in Maine? Yeah right. I definitely have had my fair share of ice cream this summer. But that doesn't stop me! Maybe I should start walking more? Psht.
As my kids are getting older, summers have been becoming more and more fun. We fill our days of playing in the kiddie pool, swimming in the ocean, going with friends to the beach or pond, catching butterflies, building fairy houses and going on walks. With an occasional ice cream cone and drive-in hamburger with fries thrown in. I love it! But, I will be honest, I do enjoy the periodic rainy day. It allows me to catch up on things inside the house without feeling too guilty about spending time indoors.
Enough about me, and more about this ice cream!
Cookie dough has been one of my favorite kinds of ice cream since I was a kid. Something about creamy, dreamy vanilla ice cream with chunks of chocolate chip cookie dough thrown in has always me jump for joy. Making it yourself? Oh boy, you're in for a real treat. Making the eggless cookie dough and not eating it all before it goes into the ice cream takes some serious restraint. This recipe uses a base vanilla recipe. So, feel free to omit the cookie dough completely and just have plain vanilla if you desire!
---
Recipe from The Perfect Scoop, by David Lebovitz
Vanilla Cookie Dough Ice Cream
Creamy, homemade vanilla ice cream with homemade, beloved cookie dough chunks. Your favorite ice cream is easier to make at home then you would think!
Ingredients
For the vanilla ice cream
3 cups heavy cream, or 2 cups heavy cream and 1 cup whole milk
3/4 cup sugar
pinch of salt
1 vanilla bean, split in half lengthwise
3/4 teaspoon vanilla extract
For the cookie dough
5 Tablespoons salted butter, melted
1/3 cup packed light brown sugar
1/4 cup flour
1/2 teaspoon vanilla extract
3/4 cup semisweet or bittersweet chocolate chips
Instructions
For the vanilla ice cream, p

our 1 cup of the cream in a medium saucepan and add the sugar and salt. Scrape the seeds from the vanilla bean into the saucepan and add the pod to the pot. Warm over medium heat, stirring until the sugar is dissolved.

Remove from the heat and add the remaining 2 cups cream (or the remaining 1 cup cream and whole milk) and the vanilla extract.

Chill the mixture thoroughly in the refrigerator. When ready to churn, remove the vanilla bean, rinsing and reserving it for another use, then freeze the mixture in your ice cream maker according to the manufacturer's instructions.

For the cookie dough, i

n a medium-sized mixing bowl, stir together the butter and sugar until smooth. Stir in the flour, then the vanilla and chocolate chips.

Form the dough into a disk about 1/2 inch thick, wrap it in plastic wrap and refrigerate until firm. Once chilled, unwrap the disk and chop into bite-sized pieces, then store the pieces in the freezer until ready to mix in. These pieces can be frozen for up to 2 months if well wrapped.

To make cookie dough ice cream, a

fter the vanilla ice cream is done churning, fold in the cookie dough pieces into the ice cream as you remove it from the machine.