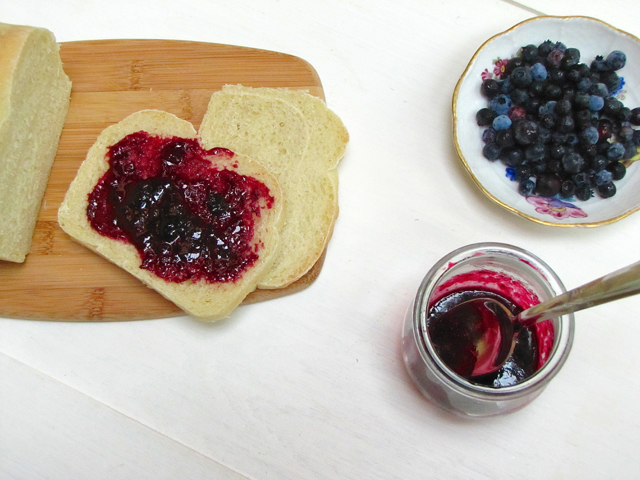 Unfortunately, it's that time of year when Maine blueberry season has come to an end. It's getting to be the time of year when all berries are coming to an end. It makes me sad, because that means winter is just around the corner. But today, I had my first urge to bake something pumpkin. We have been getting a northerly wind lately, so cold air has been blowing down from Canada, making the days chilly, and the nights even colder. Chilly enough that my thin blood needs a sweatshirt! You would think that living in Maine my whole life I would have thicker blood, but no, I am always cold.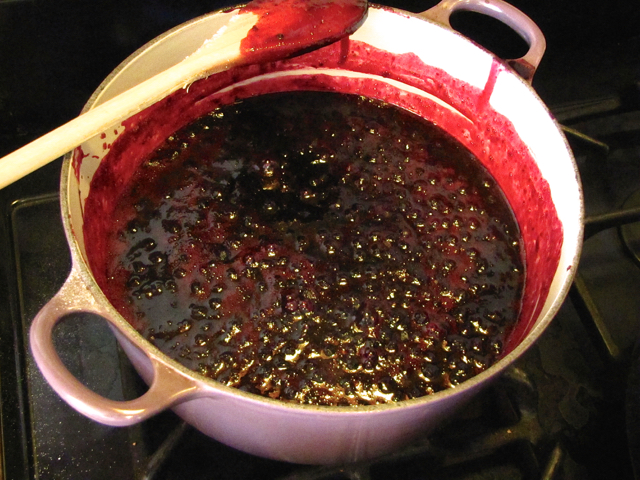 Before fresh blueberries are completely gone from the stores, I wanted to share this wonderful recipe with you. I made a big batch of this last year and it was a big hit. So, I knew I had to make it again. This is a very simple jam that is wonderful to have on hand. I love how the lime is very, very subtle, but still just there. If you want a stronger flavor of lime, feel free to add more zest!
---
Recipe from Ball Blue Book Guide to Preserving
Blueberry-Lime Jam
Summer fresh blueberries are preserved in this lime tinted jam that is perfect to slather on toast all year round.
Ingredients
4 1/2 cups fresh blueberries, rinsed
1 package powdered pectin
5 cups sugar
1 Tablespoon zest of lime
1/3 cup lime juice
Instructions
In a large bowl, crush the blueberries with a potato masher. You can crush a lot, or a little. I like to have some whole blueberries in my jam. In a large heavy-bottomed sauce-pot, combine the crushed berries and pectin. Bring to a boil, stirring frequently. Once boiling, stir in the sugar until dissolved. Then stir in the lime zest and lime juice. Return to a rolling boil. Let boil for 1 minute, stirring constantly. Remove from the heat and skim off any foam built up.

Using your preferred method, can and preserve jam in sterilized jars. Leaving 1/4 inch headspace and processing 15 minutes in a boiling-water canner. Alternatively, store the jam in clean jars and keep refrigerated.